Director's Message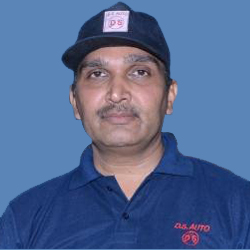 A Sterling Organization, established since 1999, in Faridabad, Haryana, India. Ourselves as a reputed -manufacturer and exporter of superior quality Fuel & Oil Pipes, Fuel Injection Pipe, Hydraulic Hoses & Pip Assemblies, Teflon Hoses Assemblies, Power Steering Pipe & Hose Assemblies, Brake Pipe & Hose Assemblies, Corrugated Pipes, Suction Strainers, Side Mirror Accessories, Exhaust Pipes and Sheet Metal Fabricated Components. Our product incorporate latest technology to achieve higher efficiency and performance reliability. Our Expertise engineering team, work closely with customers for product development.

Consistent quality is our hallmark and is reflected in each of our process, tool & equipment. For this, we subject our product to stringent Quality Assurance. Our expertise and sound infrastructure to design & develop world class products for our customers, enabling them to achieve excellence in their sphere of business. Our's is an ISO 9001-2015 Certified Company.
"THE DELICATE BALANCE OF MENTORING SOMEONE IS NOT CREATING THEM IN YOUR OWN IMAGE, BUT GIVING THEM THE OPPORTUNITY TO CREATE THEMSELVES. "